Keynotes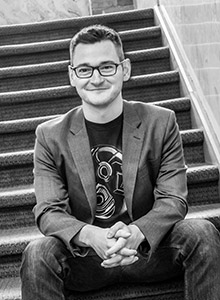 Clarke Brunsdon
Stembolt
Clarke started Stembolt (originally FreeRunning Technologies) with Sean Taylor over 8 years ago, building it to a company of 25 developers working almost exclusively in ecommerce. Stembolt forked Spree to create Solidus two and a half years ago, leveraging their experience working with dozens of stores across numerous industries.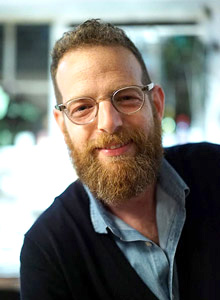 Tal Oron
Lost My Name
Lost My Name creates personalized storybooks by combining technology with the timelessness of physical books. Tal co-founded the company with three friends in 2012.
Previously, Tal was a product manager for CDRide, a personalized video startup, and founder of makersuk.org and a bunch of night clubs in Tel-Aviv.
Speakers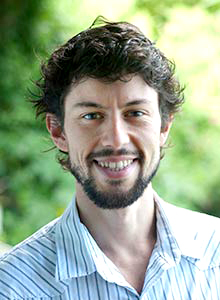 Brian Buchalter
Tommy John
Brian has over 10 years of experience in web dev and sys admin. He's a committed Rubyist and loves the language's human-scale, open-source communities. He got involved in the Spree community in 2012 and is very happy to have brought his store, TommyJohn.com onto the Solidus platform. Brian works remotely from the tiny island of St. John in the U.S. Virgin Islands.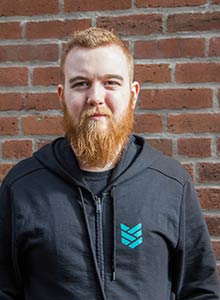 John Hawthorn
Stembolt
John is passionate about open source software. He began contributing to Spree in 2012 and now develops the Solidus open-source project full-time at Stembolt in Victoria. When not programming John likes watching baseball, fostering cats, and drinking a good IPA.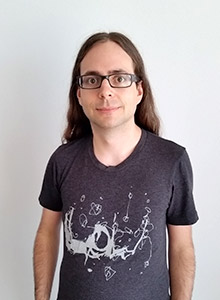 Gregor MacDougall
Stembolt
Gregor is a member of the Solidus Core team and has been working with Spree/Solidus for nearly 5 years. He's an avid developer, theatre fan and board gamer. Gregor currently lives in Toronto working remotely for Stembolt.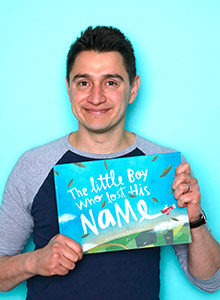 Ryan Moriarty
Lost My Name
Ryan is the head of business intelligence and data science at Lost My Name.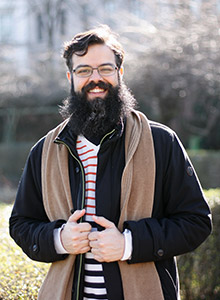 Jose Pio
Bitspire
Jose has worked with Ruby and Rails for the last five years, and Solidus for the last year. He's worked with companies around the world and is especially familiar with integrating payment gateways for international stores. He's an electronic engineer by education but a software developer by passion.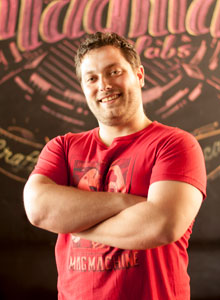 Thomas Sample
MagmaLabs
Thomas is Principal Consultant at MagmaLabs, a leading software consultancy driving ecommerce innovation. Focused on Spree and Solidus since 2013, he has led many successful launches, and moved to Solidus in 2016. Passionate about ecommerce, Thomas also loves to play guitar, snowboard, and go hiking.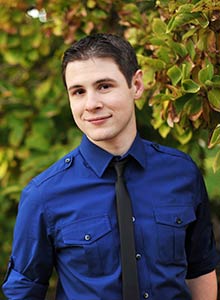 Eric Saupe
Deseret Book
Eric is the lead developer of DeseretBook.com, a book publisher and retail chain, based in Salt Lake City, Utah. He earned his BS in Computer Science from the University of Utah. When he's not turning caffeine into code he's passionate about pandas, cookies, Overwatch, and his two young daughters.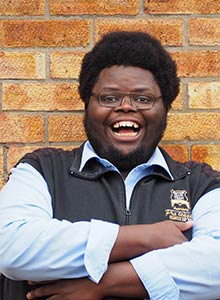 Denis Sellu
Cookies HQ
Denis has been working at CookiesHQ since his graduation from the University of the West of England in 2015. Outside of developing Denis enjoys solving problems, playing Minecraft and the Ukulele. Lover of coconut, and all things tech.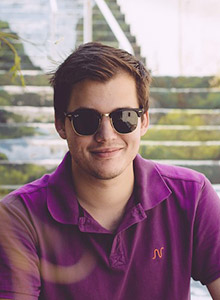 Alex Stoica
Lost My Name
Alex is a tech lead of the product delivery squad at Lost My Name. When he's not at his desk, you can find him out running and enjoying good music.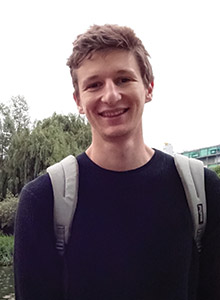 Martin Tomov
Boomer Digital
I'm a full-stack developer based in London, currently at Boomer Digital. I've been working with Spree and Solidus stores for almost four years now.
Hack days schedule
(Optional and included for free in your SolidusConf ticket)
Monday, May 22 & Tuesday, May 23
Spend 2 days with the Solidus core team and a room full of Solidus experts working on the platform or your own code. Not sure what you could work on? Get ideas
12:00 - 1:00
Lunch break (not provided)
Speaker schedule
A single track conference with talks from industry leaders. Plenty of time for mingling between sessions.
9:50 - 10:00
Gregor MacDougall - MC notes
10:05 - 10:50
Clarke Brunsdon - Keynote - State of Solidus
Clarke will cover the recent history and successes of the core project and the community at large, and give some insight into what to expect in the coming year.
10:55 - 11:40
Alex Stoica - Global shipping of on-demand products in Solidus
In the talk I will cover some of the complexities of Lostmy.name in terms of customisable products and global shipping, and how we weaked and used Solidus' capacities to tackle them. All of our products are customisable, and "made-to-order", so we operate on a zero-stock, on-demand production; which is not how most people that use Solidus are using it. On top of this, we are also shipping from 10 locations around the world, using complex shipping rules based on availability, shortest shipping duration, as well as capacity planning.
1:00 - 1:45
Denis Sellu - Analytics in ecommerce: How well do you know your customers?
When it comes to user engagement, online stores can have it a lot harder than their physical counterparts. Many years of research and millions of pounds have gone towards studying and observing customer behaviour in stores, resulting in everything from the layout to the placement of products, all to get us to buy more - and it works! Smaller off-the-shelf ecommerce stores don't have the time or money to be able to compete with that. They do however have the advantage of observing customer behaviour it to an even greater degree of accuracy, with a lot less time and money! HOW?... Analytics
1:50 - 2:35
Eric Saupe - Keep your store fresh with an API-based CMS
Using an API-based CMS allows marketers and developers to update content without requiring a deploy. Supplemental product data like marketing images, descriptions, promotions, recommendations, and metadata can be rendered alongside Solidus data and targeted to specific products, taxons, or users. Start small with added hero carousels on specific taxon pages or go big and make your whole homepage pull all of its content from an API-based CMS. Live the dream with fewer deploys, happier marketers, and more sales.
3:00 - 3:45
Gregor MacDougall - Scaling Solidus: Handling the traffic of a successful business
One of the most frequent questions that Stembolt gets asked is how clients can scale Solidus to meet the needs of their growing business. We're going to review some of the ways to improve performance and bottlenecks that you might encounter along the way.
3:50 - 4:35
Ryan Moriarty - Using data to create impossibly personalized storytelling
Because Lost My Name's products are made to order, we have a unique opportunity at Lost My Name to use the data we collect to take personalisation beyond what is usually possible. In fact, we see it as more than just an opportunity, we see it as our obligation.
4:40 - 5:10
Lightning talks
Sign up at the conference by 2:30pm Wednesday
5:30 - 12:00
Pub night
Conference badge required for admittance. Off-site at The Minories located at 64-73 Minories, London.
10:10 - 10:55
Tal Oron - Keynote
How much technology does it take to bring magic and whimsy to millions of children worldwide?
Listen as Tal tells the story of lostmy.name's journey to Solidus and how they leveraged the platform to share their personalized magic with the world.
11:00 - 11:45
John Hawthorn - Extending Solidus
Solidus's strength is meeting the common needs of stores. But every store has different needs.
In this talk I'll explore how we might create lasting, useful, and versatile extensions. We'll look at some examples of what has and hasn't worked well in the past and what we can hope to do in the future.
1:00 - 1:45
Martin Tomov - The performant way to integrate with Elastic Search
As Elastic Search is a frequent requirement to many stores, there is a need to both sync the transaction data up to the search engine, and quickly display the search results to the user afterwards. Each of the two has its challenges.
We'll explore the ways I have tackled the problem of efficiently synchronizing product data, and how to perform a single Elastic Search query to not only retrieve the products results, but also a tree-like faceted navigation.
1:50 - 2:35
Brian Buchalter - Searchable application logs in production
Have you ever wanted to trace a customer's exact steps through your store to reproduce a bug? Want to know who made a change in the admin last Tuesday? Application logging can help! In this talk you'll learn how to:
generate useful production log data in a Solidus store
ship that data to Elasticsearch
search the data using Kibana
keep your new logging system healthy
3:00 - 3:45
Jose Pio - Integrating payment providers and payment gateways
Payments are at the core of every online store. Although there are a few of gateways already implemented for Solidus, you might find yourself faced with the daunting task of modifying an existing payment gateway, or even building it from scratch.
3:50 - 4:35
Thomas Sample - Athlete Originals: On-Demand Manufacturing and the Amazon Marketplace
The Athlete Originals marketplace features original designs and authentic products from your favorite athletes. By integrating multiple print-on-demand manufacturers with Solidus (and with the ability to easily add more), we've created a robust and dynamic marketplace where the product selection is limited only by the athletes' imagination. Building on this, we leveraged the power of Amazon to export and sell our products in a completely new market, providing new opportunities for brand discovery and conversion. With its extensible core, Athlete Originals is constantly evolving.
4:40 - 4:55
Clarke Brunsdon - Closing
Pub night
Wednesday, May 24th
Network and socialize with the conf crew at The Minories located at 64-73 Minories, London. It's less than half a km north of the venue, and will be party central from 5:30pm to midnight.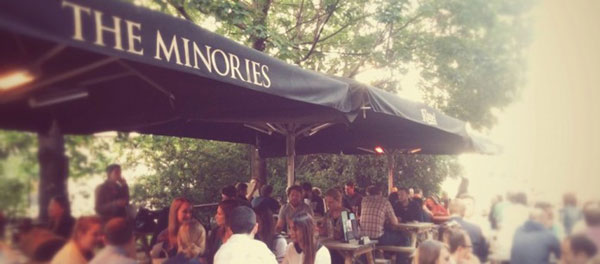 Venue
Home to more than 200 bright entrepreneurs and views of iconic London landmarks.
Hotels
This is just a small selection of the hotels that are within walking distance of the conference venue.