< Back to conf site
Getting around London
Travelling to London for SolidusConf? We've put together a quick guide for getting to the conference centre and around the city so you can make the most of your visit.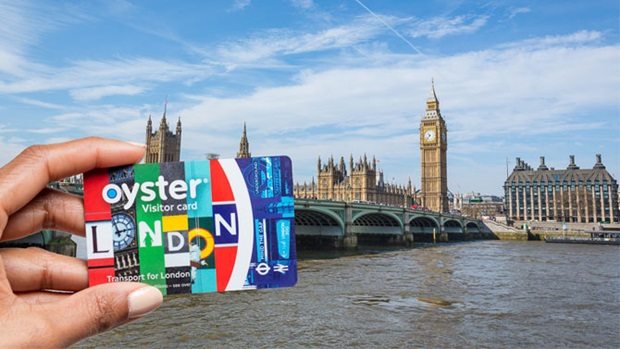 Getting Around
Public transport is a great way to travel around the city, so if you plan to do so, it's advisable to purchase an Oyster Card online. It is also available with a £5 deposit at most major underground stations, at Eurostar trains travelling to London. At the beginning and end of your journey, place your card on the yellow button at the ticket gates of tube/rail stations and the entrance of buses to pay. A £30 card will usually cover a return journey from Heathrow and travel around Central London.
The cards can be topped-up and used on all buses and underground lines in the city. A single bus journey is £1.50 and single underground journeys within zones 1-2 are between £2-3. The conference centre is located in Zone 1.
Alternatively, you can make contactless payments with your credit card or with Apple Pay on your personal device. To find out if your card will be accepted, check with your card issuer.
From the Airport
Travel from London's surrounding airports into the city is easiest by direct train services into one of London's main train stations and continuing your journey by underground.
The venue is situated in the heart of central/east London, just beside the historical Tower of London and river Thames and is a 6-minute walk from Tower Hill station. If you have some spare time, there are plenty of great attractions to see and visit near the venue and along the river Thames such as Big Ben, the London Eye, Houses of Parliament and the Tate Modern art gallery.
Bringing a laptop to the conference? Just a reminder, the United Kingdom uses the three-pronged type G electrical plug.
Conference Centre Rainmaking Loft, International House 1 St Katharine's Way London E1W 1UN